DESCRIPTIONS:
Is Solinas farmhouse lies deep in the nature, small apartments with view on the garden, with terrace and free WI-FI connection. Each room has satellite TV flat screen, private bathroom, air-conditioner, fridge and table. Everyday breakfast includes local fresh food from the farmers. Located few minutes from Is Solinas beach, it is an ideal place for kitesurfers.
CONTACTS: MAIL agriturismosolinas@gmail.com – PHONE +39 93459546319
DESCRIPTIONS:
The structure is built following the principles of green building, the senator hair grain they cultivate was pressed and used to build them while the clay extracted from the foundations was used to coat them. The menu is made up of only the ingredients made on the farm, therefore at Km 0. A unique experience to be enjoyed.
CONTACT: MAIL sognosulcitano@gmail.com PHONE 0781978026 / +39 3486554239/3486554284
Via Quintino Sella 44, Masainas
CATEGORY: BED & BREAKFAST
DESCRIPTIONS: Is Cogas is the perfect B&B to enjoy an holiday surrounded by nature. There are two bedrooms, a common kitchen with all the comforts of home.
CONTACTS: MAIL iscogas@gmail.com – PHONE +39 3478908473
CATEGORY:
BED & BREAKFAST
DESCRIPTONS:
The B&B is a haven of rest surrounded by nature. Guest accomodations are restored and well-finished. It is located in a medau not far from the town of Masainas. It features a common area with a kitchen, bbq, free private parking. There is a private bathroom for each room and view on the garden.
CONTACTS: MAIL alegambula@yahoo.it  – PHONE +39 3393440238
CATEGORY: BED & BREAKFAST
DESCRIPTIONS: Tavernetta opened in 2003 as a family-run guesthouse. There are 5 rooms with private bathroom, free parking and big garden and a terrace to eat outside during the summer nights.
It is located in a strategic position close to many beaches and cultural sites. The b&b provides traditional dishes of the local cuisine and gives opportunity to know the cultural attractions of the area.
CONTACTS: MAIL latavernettabandb@gmail.com – PHONE +39 0781964200 / +39 3402741319
DESCRIPTIONS:
Terraced houses with entrance and private garden; some sea view. Equipped with air conditioning, Wi-Fi, LED TV, washing machine, linen, barbecue, equipped kitchen and private parking. Located 4 km from Is Solinas, they are also ideal for lovers of Kitesurfing and nature.
CONTACTS: PHONE +39 3806408585
DESCRIPTIONS: The building is a four indipendent apartment complex, each one has Fully equiped kitchen, bathroom, bbq in the big garden, free parking, laundry, linen included.
CONTACTS: MAIL francescaportas3@gmail.com  – PHONE +39 3921053047 / 3487792537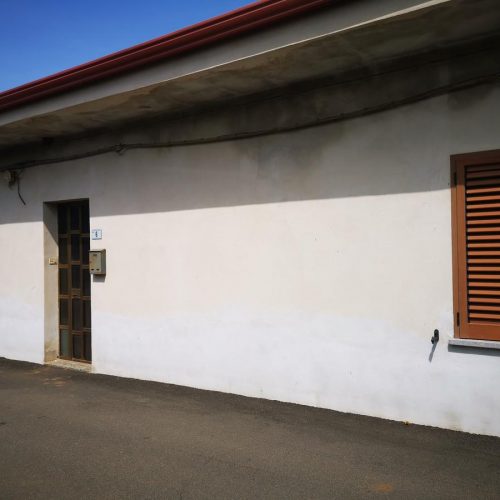 Località Is Fiascus, Masainas
DESCRIPTIONS: The apartment has 3 double bedrooms, a living room, a kitchen and a garden. The apartment is equipped with TV, barbecue, microwave oven and other comforts for a perfect stay in Sulcis.